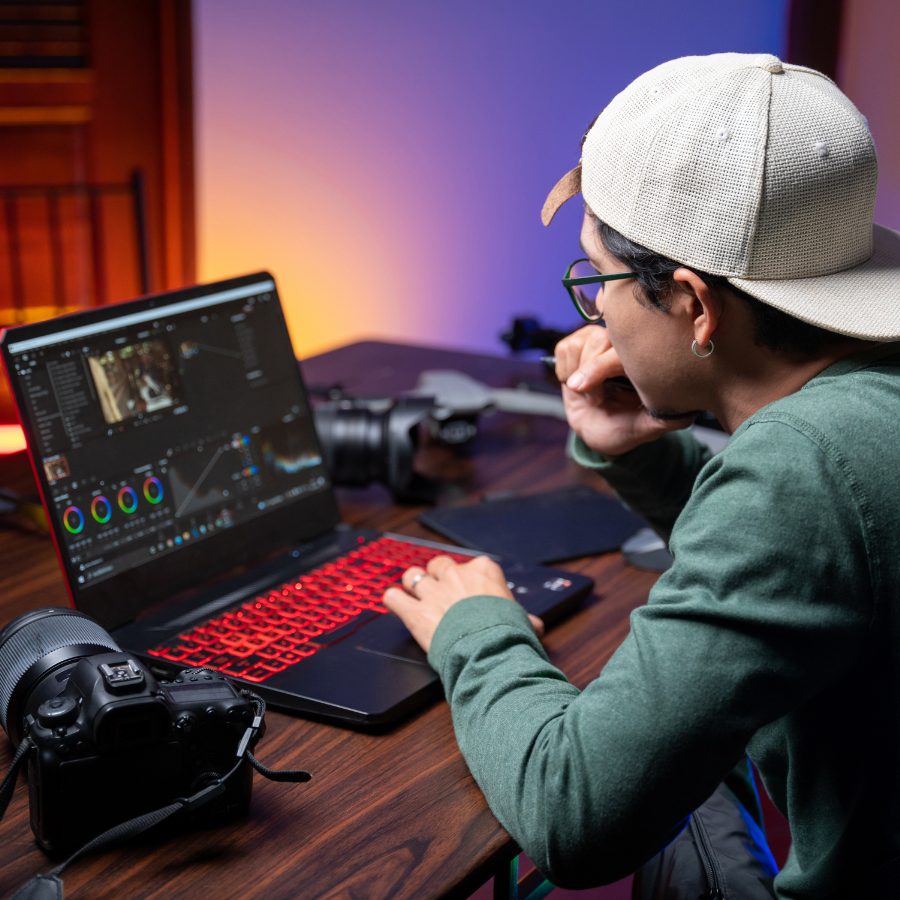 Each day of this course should take no more than 45 minutes, and you should be up and running with ScreenFlow in under a week.
You'll learn how to set your projects up in ScreenFlow, perform all the main editing workflows, and set up templates to make your editing fast and professional.


A week from now, where will you be?

By mastering ScreenFlow, you will:
Be able to edit confidently and professionally
Share your creations with your audience
Start using ScreenFlow presentations for production, marketing, sales, streaming...

Here's a sneak peek at what the course covers:
What do you need to get started?
We created this course with busy creators in mind.
So, you'll get focused lessons you can easily digest each day and simple action steps and exercises that move you forward quickly.
You don't need any tech skills to get started; you only need a maximum of 45 minutes daily.
You need a copy of ScreenFlow and a Mac computer to do the exercises shown in this course.

Paul is an award-winning international documentary film director whose films have been watched by millions worldwide.

After an accomplished career in documentary film, Paul dedicated his time to passing on his expertise in a way affordable for everyone. His online courses count over 53,000 students in 168 countries. In 2019, Paul founded Brilliantio as a successful publisher and hub for Ideas That Matter.
Paul's experience and unique skill set have given him the tools to help creatives realize their visions and bring them to fruition. He thrives on the output of creative media, and nothing brings him, more joy than helping an idea reach its full potential.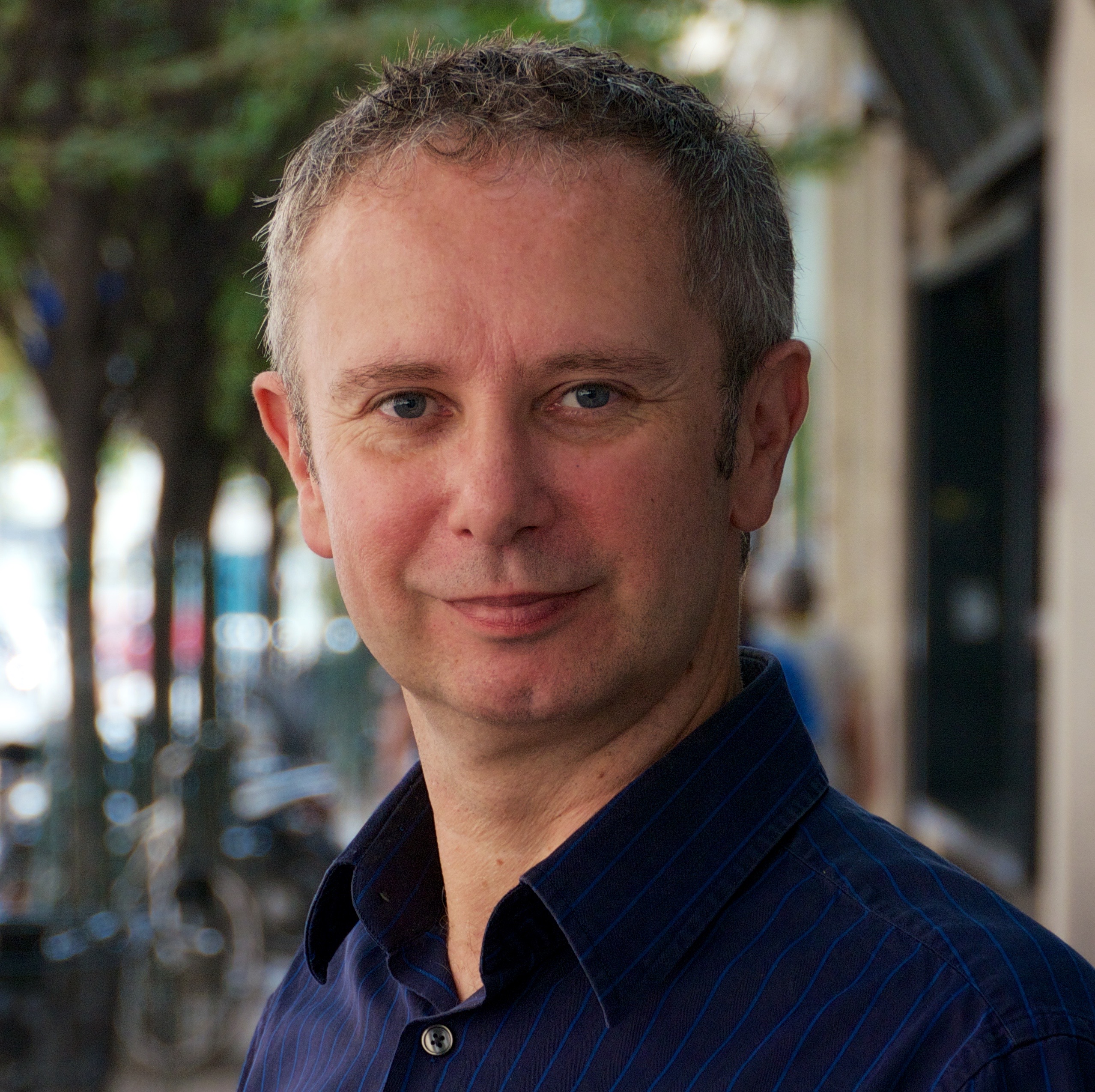 Frequently Asked Questions
1. Q: What is the ScreenFlow Course?
  A: The ScreenFlow Course is a comprehensive training program designed to teach users how to effectively use ScreenFlow software for creating professional-quality screen recordings, video editing, and multimedia content production.
2. Q: Who is the target audience for the ScreenFlow Course?
  A: The ScreenFlow Course is suitable for beginners and intermediate users who want to improve their skills in screen recording, video editing, and multimedia content creation using ScreenFlow software.
3. Q: What topics are covered in the ScreenFlow Course?
  A: The ScreenFlow Course covers a wide range of topics, including screen recording techniques, video editing, audio editing, adding annotations and callouts, using transitions and effects, exporting and sharing your projects, and more.
4. Q: How is the ScreenFlow Course structured?
  A: The ScreenFlow Course is divided into several modules, each focusing on a specific aspect of using ScreenFlow software. Each module contains video lessons, practical exercises, and quizzes to help reinforce learning.
5. Q: How long does it take to complete the ScreenFlow Course?
  A: The duration of the ScreenFlow Course may vary depending on the individual's learning pace. However, most users can expect to complete the course in a few weeks with consistent study and practice.
6. Q: Is there any support available for students during the ScreenFlow Course?
  A: Yes, students enrolled in the ScreenFlow Course can access dedicated support through email, forums, or live chat, where they can ask questions and receive guidance from experienced instructors and fellow learners.
7. Q: Are there any prerequisites for enrolling in the ScreenFlow Course?
  A: There are no specific prerequisites for enrolling in the ScreenFlow Course. However, a basic understanding of video editing and multimedia content creation concepts will be helpful.
8. Q: How can I enroll in the ScreenFlow Course?
  A: To enroll in the ScreenFlow Course, visit the course website and follow the registration process. Once registered, you will receive access to the course materials and can begin your learning journey.
Here's What Some of Our Students Say...
"I appreciate that Paul is taking the time to show us the video effects and ACTIONS in this last session (Section 26). His lesson is extremely valuable as I try to ensure my clients understand the work I'm doing for them (I'm an attorney). Thank you, sir." - James C.
"This EXCELLENT course teaches me the most important things I need to know to effectively use this application for Course Recording. I am again amazed at how clear and engaging this teacher is, how he can inspire my attention consistently, helping me truly absorb the learning." - Ruth Toledo A.
"Great course, great instructor. I like the pace of the course as it allows a lot of information to be shared, but it's never too much to swallow in one go. If you're new to Screenflow, as I am, you'll be hard pressed to find a better course for your money. Totally recommended." - Chris M.
"Great course on Screenflow. Comprehensive yet easy to follow. Covers everything from basic setup and use all the way through advanced video and audio features. Recommended." - Dennis R.
"Very clear and understandable." - Tom F.

30-Day Moneyback Guarantee
We're confident you'll love this course. However if for any reason it's not for you, contact our Support within 30 days after purchase for a full no-questions-asked refund.