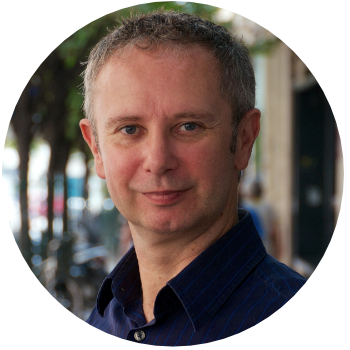 Hi, I'm Paul Jenkins

Do you need to turn your ideas into reality? Professionally and engagingly? For creative and business use? If so, you're in the right place. Brilliantio is based on 30 years of professional experience directing films for the world's major networks, narrating, and writing fiction and nonfiction - plus 10 years of successful entrepreneurial activity (50,000+ students, websites with 200,000+ monthly visitors). With this bundle, you get all our workflows and techniques, plus priority support.

Frequently Asked Questions
Is this right for me?
If you need professional and proven techniques for yourself and/or your team (we allow multi-user access) to produce and publish content, this bundle will be an excellent choice. We provide plug-in solutions for the multiple content challenges faced by business owners and creatives.


Can I get a refund if I'm unhappy with my purchase?
Yes. We offer a no-questions-asked full refund up to 30 days after purchase.
Is coaching included?
Due to the nature of the training provided, plus the demands of our own publishing businesses, we cannot offer personal coaching. However, we do offer priority support via email and video messages if any aspect of the training is unclear. This is one of the major benefits of this bundle.
Bundle Contents
Showcase courses, digital downloads and coaching in your Bundle.